Welcome to Biggles Online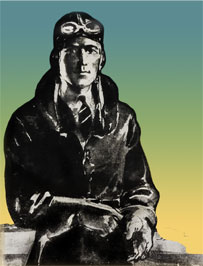 Meet James Bigglesworth, wartime air ace and peacetime Sergeant in the Special Air Police, know to his friends and some of his enemies as 'Biggles'. Born in India in 1899 and in the mind of his author W.E. Johns in 1932, Biggles has become one of the most enduring figures in childrens fiction of the last century.
From his creation in 1932 to the time of Johns death in June of 1968 he had written 96 Biggles books, and a couple of further books have been published since.
Within this site you will find a list of all the Biggles books written by Johns along with publication details for the British editions. This site is aimed at both the collector and the reader and hopefully both will find it of use.
If you have any questions or suggestions drop us a email on james@biggles-online.com